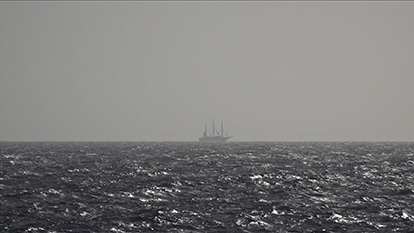 This Is How I See, How I Remember My World
DCP, 159 minutes
16:9, colour, stereo
Hannah Arendt: Human community breaks down when it loses touch with truth.
Hence the attempt to find truthful images and sounds and to string them together. Unadorned. Without embellishment. No ornamentation. Not illustrating anything. Not misusing filmed subjects for anything that is not in keeping with their appearance. Let them speak for themselves, in their own way. Making their qualities visible. Because only in this manner can the true colors of those who are exposed to them come to the fore and be approached.
The film must trust in itself, be confident about standing naked and allowing others to experience its nakedness.
Michael Pilz
Original title This Is How I See, How I Remember My World
Produced by Michael Pilz
Shooting time 2009–2022
Shooting locations El Hierro, Teheran, La Gomera, Vienna, Hengham
Cinematography by Michael Pilz
Original Sound by Michael Pilz
Original language Farsi, English, Spanish, German
Intentionally no subtitles
Edited by Michael Pilz

Austria 2022
Financial support

First public screening
DocLisboa, Portugal, October, 2022
Distribution by Michael Pilz Film
A-1180 Vienna/Austria
Teschnergasse 37
Phone +43.699.11336581